This co-founder of this render is Lukasz Gradzki from renderare. Renderare studio makes illustrators of unbuilt spaces and architectural designs.
Modeling
 The 3d model of the site was built in AutoCAD (Yes… AutoCAD). After importing the SketchUP massing we used it as a template to build the basic geometry.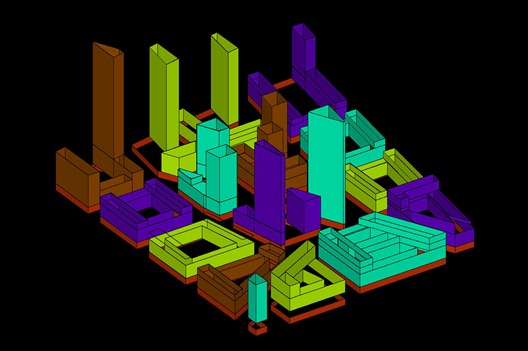 All buildings had to be shown during different times of the day and there was no time to illuminate them with real light fixtures, and this is without even considering the increase in render times that it would cause… so we've put surfaces set back slightly under the glazing to use them as self illuminating objects later.
They were split into 4 layers to allow some variation… Surfaces for inner glaze skin of the buildings.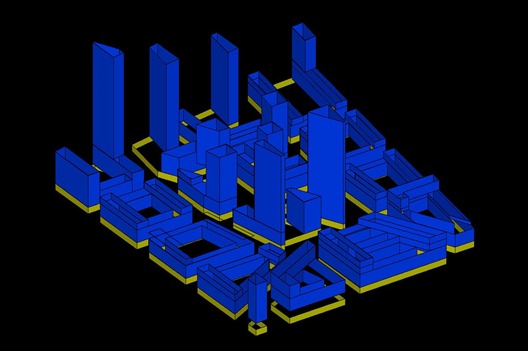 All slabs don't have thickness i.e. they are just flat regions.
Slab edges are represented by polylines. We are going to turn them to renderable splines in 3ds max and assign different material than the off white slabs.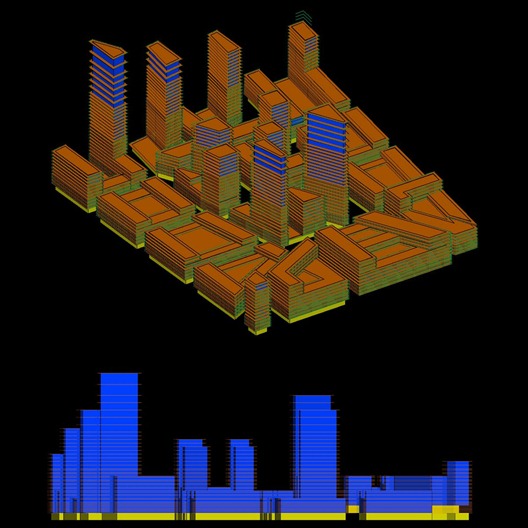 Outer glazing is modeled again just as polylines, also to have renderable splines modifier applied to them. They are divided into five layers as we will be assigning five different patterns.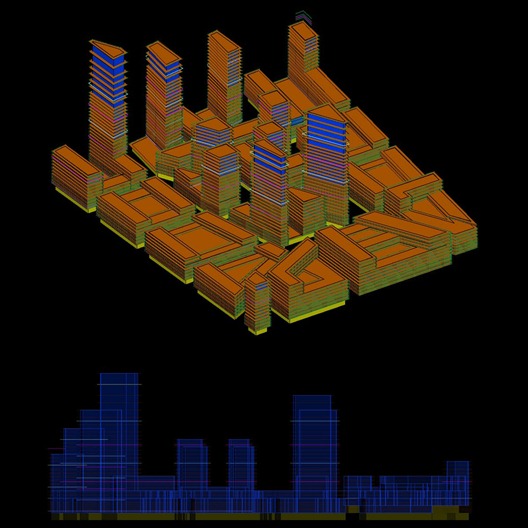 Just to show the offset distance between inner and outer glass.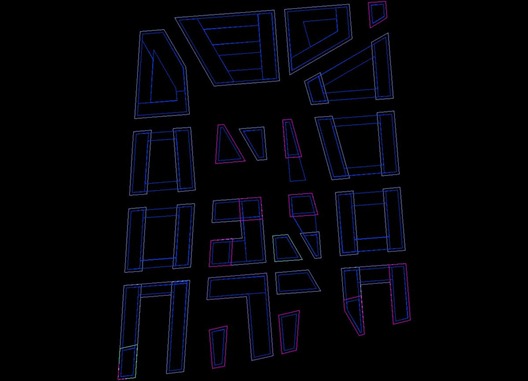 Here is the camera viewport with some entourage from 3d libraries was added in 3ds max.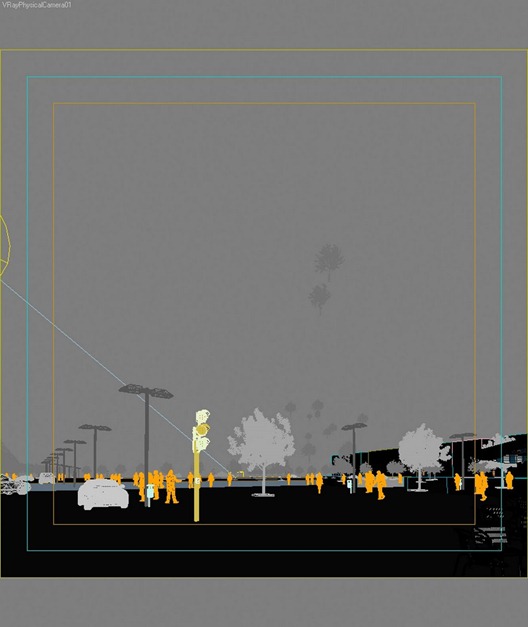 Instead of importing the DWG, it is linked to the scene to allow rapid changes and updates. Here you can see the inner glazing surfaces.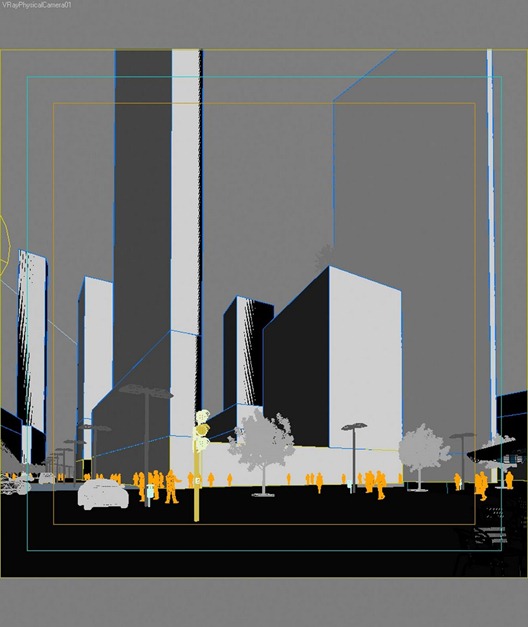 The slabs.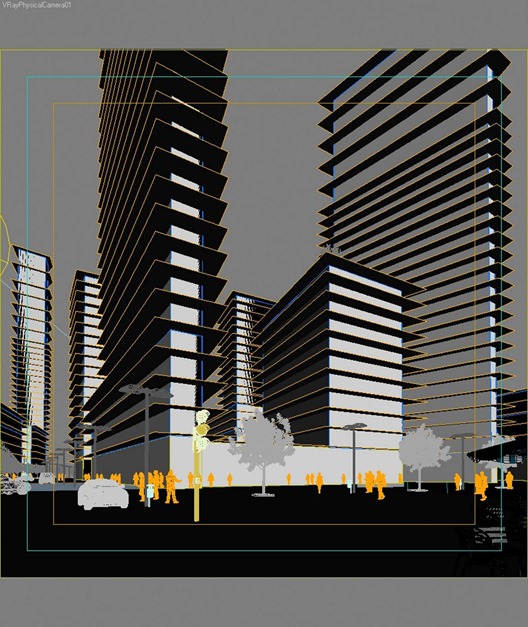 Slab edge as renderable splines.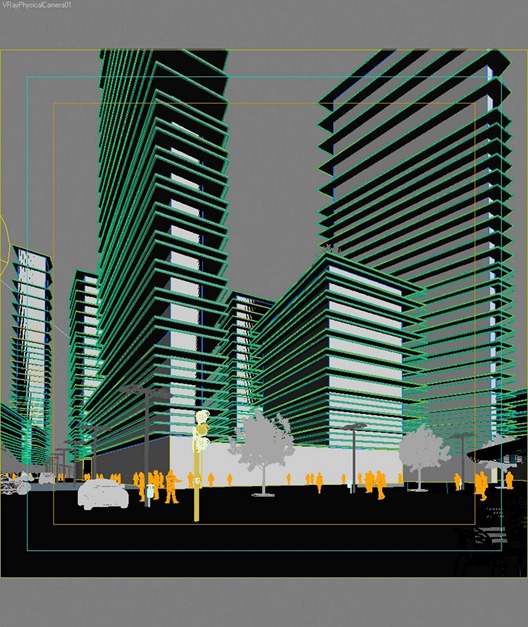 Internal lights surfaces (inner glazing turned off).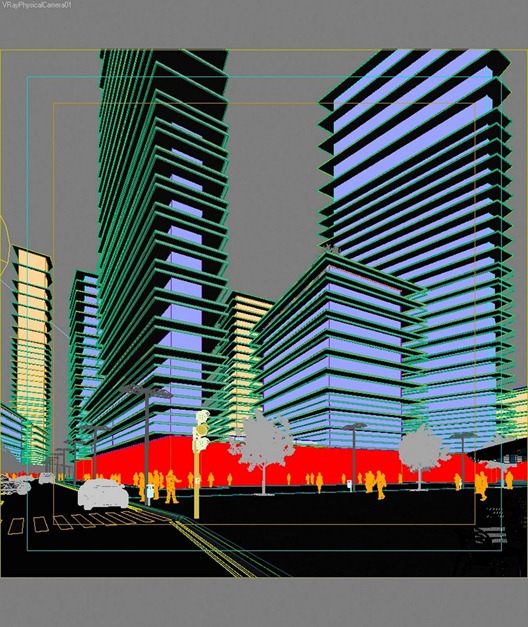 Textures is used to act as the lights inside the buildings in this scene. This is the texture for self luminance of the towers.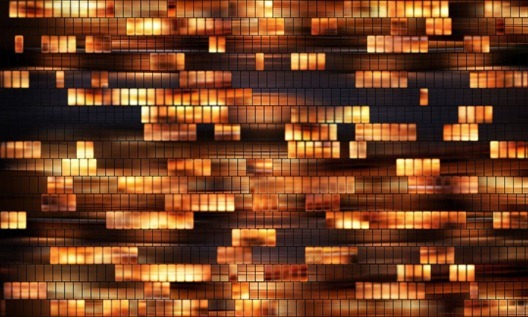 Final Images
This is what came out straight from V-Ray.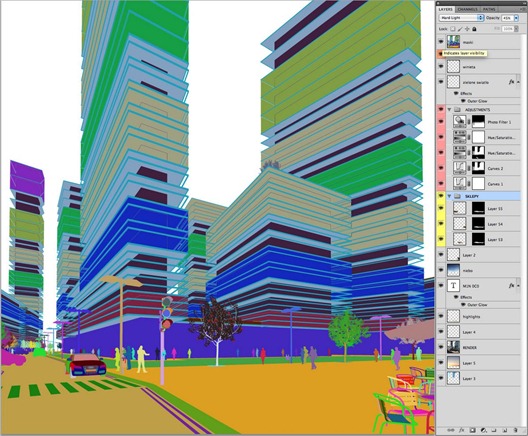 Replaced the sky in the background.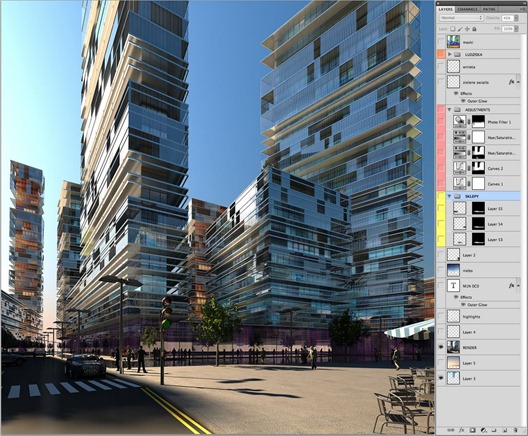 Reflection of the sky in glazing, ground floor activity and a bit of lens blur in the foreground.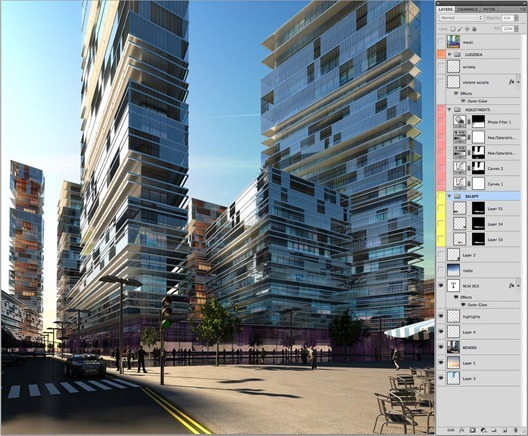 Color balance and contrast corrections.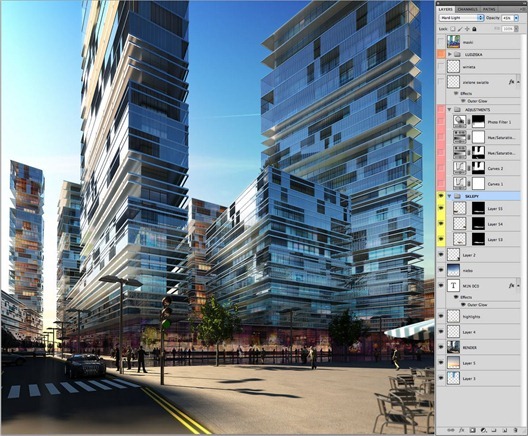 Final image with cutout people and vignette added.