Here in this post we are sharing the brilliant making of House in Altentejo by Portuguese artist Sérgio Merêces. He is a 3D architectural visualization artist and started his career in 2003 as a generalist 3D artist in a video game company. In 2009, he get started his work as an Arch-viz artist until day. For this project, he was inspired by real pictures, so after a lot of research he got inspiration for lighting, vegetation and materials. In this article you can find out some wonderful tips from this project which he did for a client.
First of all he just set the gamma and units that he always use meters to begin this project.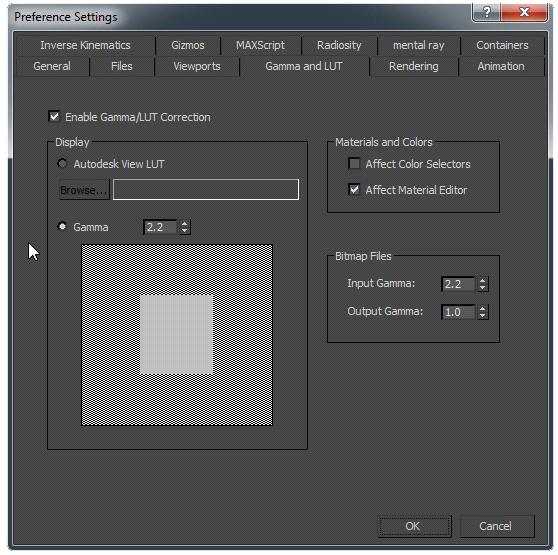 He put his gamma 2.2 in the 3d studio max preferences.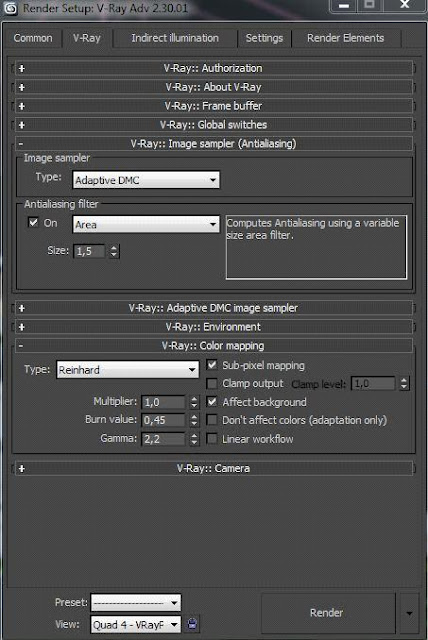 For Vray settings he always use 2.2 and Reinhard.
Modeling
As references he just used the dwg drawings to begin the house modeling, noting special in the modeling. To make the entire walls, he draw the splines following the top draw.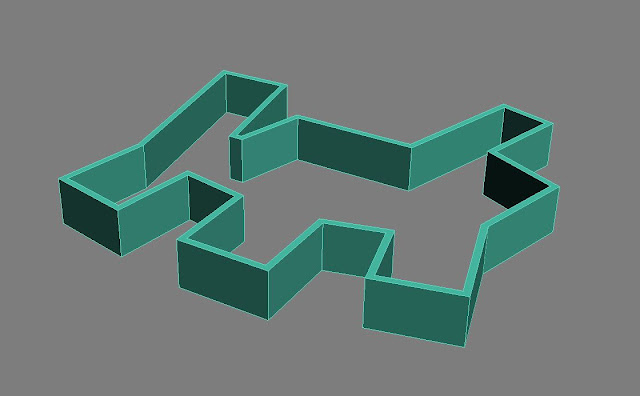 He begain extrude after gets the basic structure with Splines.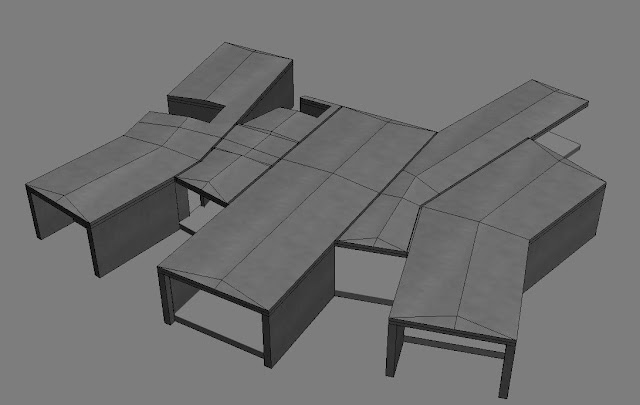 To define the windows and doors he makes edge looo in the walls. At this point he begain the modeling of the structure details by using the dwg references!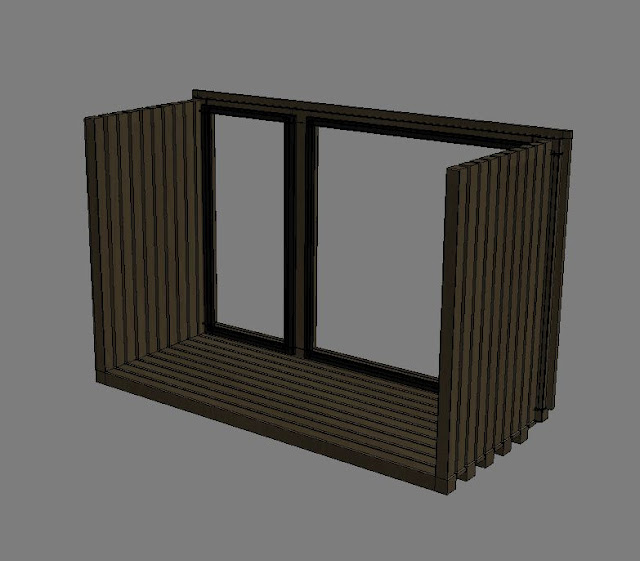 Check out the detail of the windows.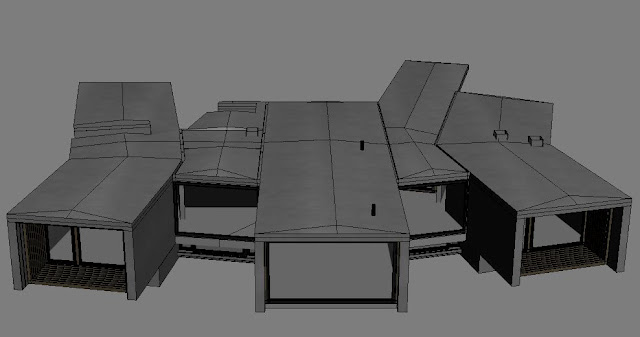 Finally put the position of everything modeled he got the final house model.
Environment
For the grass he used the R & D Group and for the trees he used a model created by me using the Atree Script you can found here : http: http://www.avizstudio.com/tools/atree3d/
Here is the model of olive that he modeled and textured.
Here is the model of cork that he modeled and textured.
Grass and flowers that he used in this project.
The further step is to spread according to demand by using the multiscatter.
Attempt to create a mini eco-system of plants, when you want to create a realistic scene.
For the scene of the lighting, he used only dome light with HDRI map to illuminate the entire scene.
That's the hdri, he used to illuminate the entire scene.
Render Settings
Post Production
Post production had an important role to insert the elements (people, animals) for this project.
Raw Render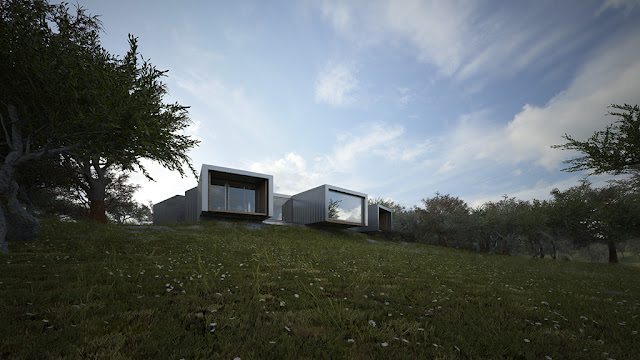 To insert all the 2D elements is the first thing to do that's he wants.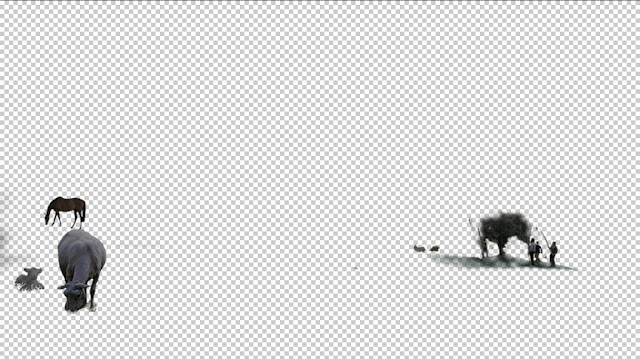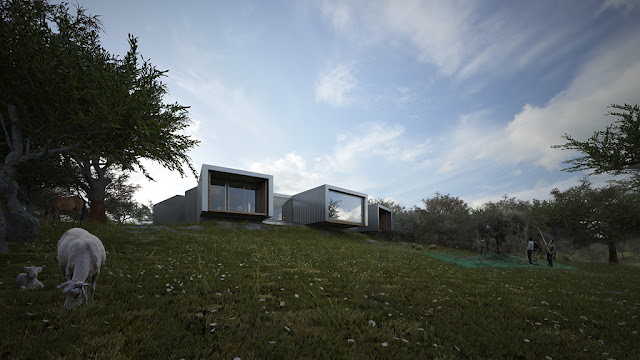 After adding the animal pass.
Filters and final touches
He add curve and level filter after finalizing the image, and adjust it to give more brightness to the image.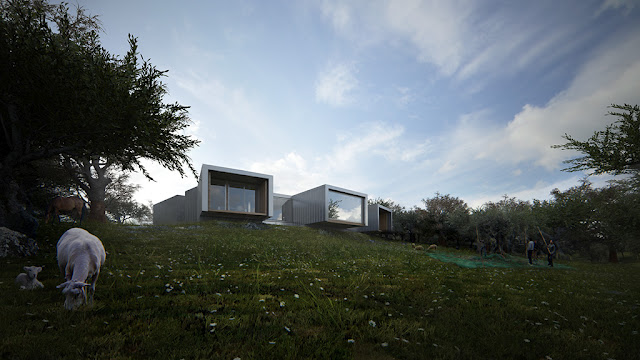 Source: www.sergiomereces.com