In this tutorial we show you the process of making a classic kitchen, beginning with component modelling through applying textures and ending with lighting and Vray setup. Modelling was done with 3d Studio Max 2009 and rendered with Vray 1.5SP5. Let's find out the photos given below.
Modelling
Interior
Start from floor and put on textures and map which is nothing extraordinary. But right lighten will be chosen easier. Draw the outline of the interior with line tool and apply Extrude with 10cm value.
To the drawn line, give Mapsclaer and apply a material prepared earlier. See the setup material below.
 Copy the lines which create the floor. New one will be the base to build walls of the interior.
Define the height and width of the walls with the line options (right panel)
To build the interior, convert the object and Editable Poly and using basic functions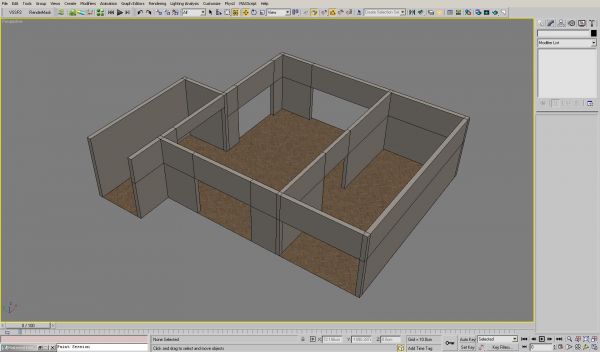 Baseboards and profiles on the ceilling and walls are modelled using line tool with Snaps Toggle on. We model stucco utilizing Sweep Profile script.
All other decorations are build based on the same script.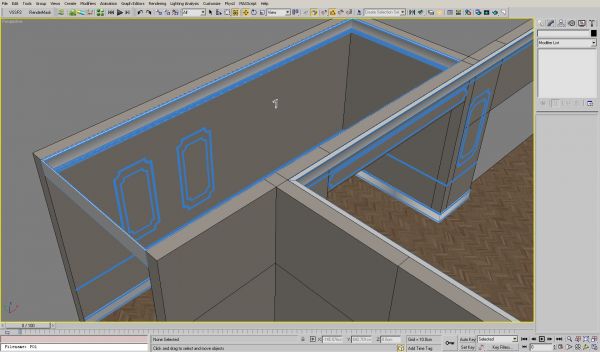 Kitchen front
This is important one, it is build by it importing .dwg file with board and frame sections.
Using line we draw the frame section.
To corresponding the front of the kitchen, we create a plane with dimensions. Frame section must be bigger the plane and convert it to Editable Poly. By suing Slice Plane cut it at 45 degree angle and delete polygons.
With mirror tool create a copy of the object. Snaps Toggle comes in handy again allowing us precisely fit these elemnts. Next step is to Attach these two element and join vertexes with Weld. Remember to remove unneeded polygons on meeting spots.
Adjust part of the frame to the Plane.
Copy part of the frame and adjust it to the dimensions of Plane. Side parts of the frame are created by rotating the lower part by 90 degrees.
By dragging vertexes, fit the height of the frame and copy the element with Mirror tool.
Inside of the front is finished with the same method and by used the dragging vertexes, front of other dimensions are completed.
Front Material
Divide the front to three parts with Mesh Select modifier: upper and lower part of the frame, left and right part of the frame and the board. Next map each of these element. In reality every part of frame is made with a separate piece of wood and the put together, that's why we divide it our model.
Our scene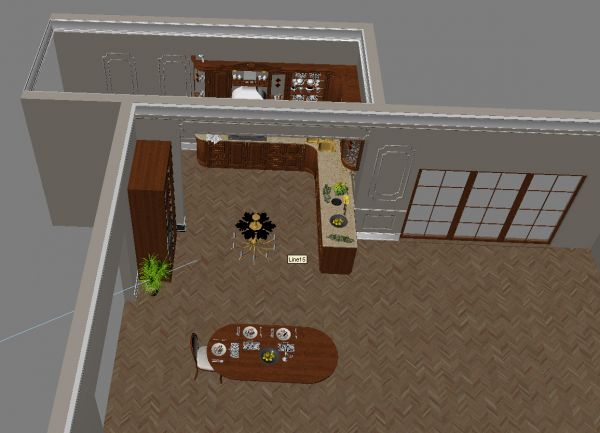 Camera setup
VraySun setup
Other lighting setup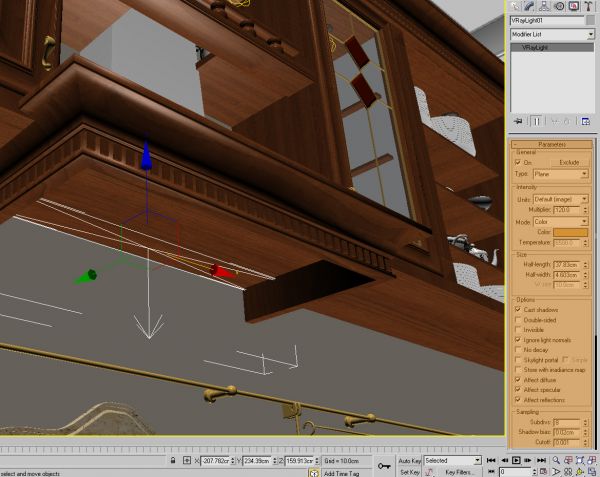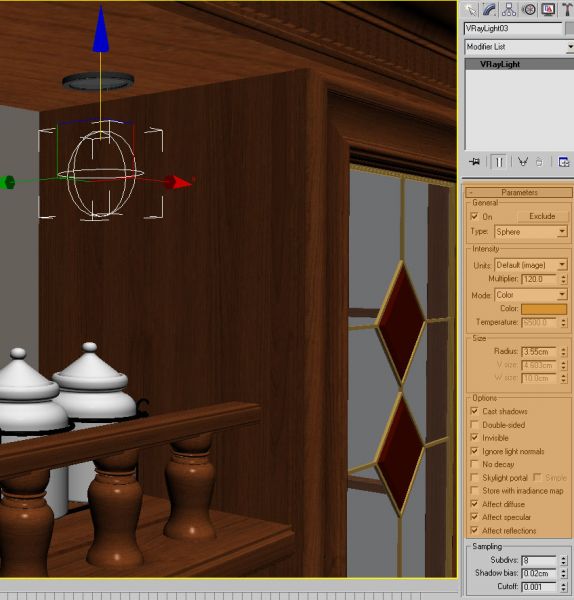 Vray setup