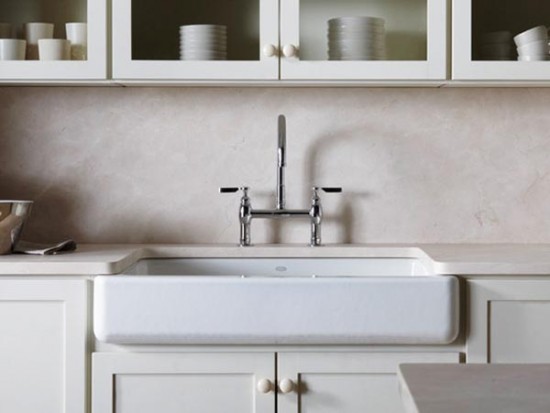 The Apron-front sink have an enduring appeal make it perfect for both modern and traditional spaces, that's why this style become particularly popular in vintage homes. The new line of apron-front kitchen sinks by Kohler is updating and adapting the iconic farmhouse sink to fit both traditional and contemporary kitchens. As a popular symbol of stability and hearth, these farmhouse sinks are characterized by deep basins and a broad front panel, the "apron." Apron-front sinks are like beautiful but oh-so-functional sculpture, and they provide a strong, dramatic focal point in a kitchen.
Apron-Front Sinks Beyond the Farmhouse
Evenweave Design on Alcott Undercounter Sink
Self-Trimming Undercounter Sink
Vault Single Basin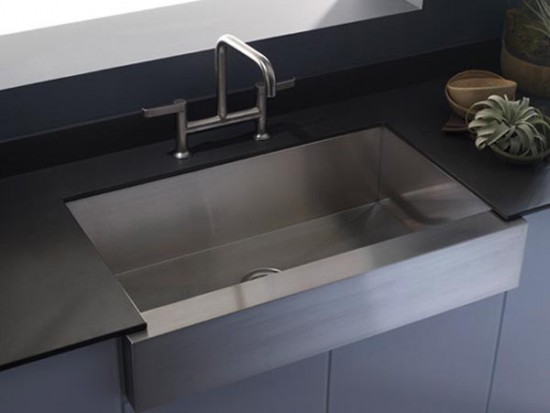 Vault Smart Divide Offset Sink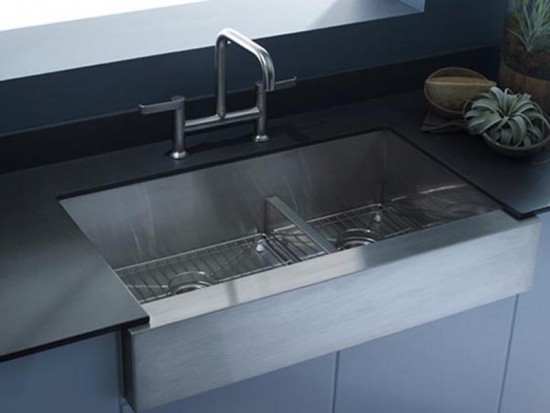 Whitehaven Undercounter Sinks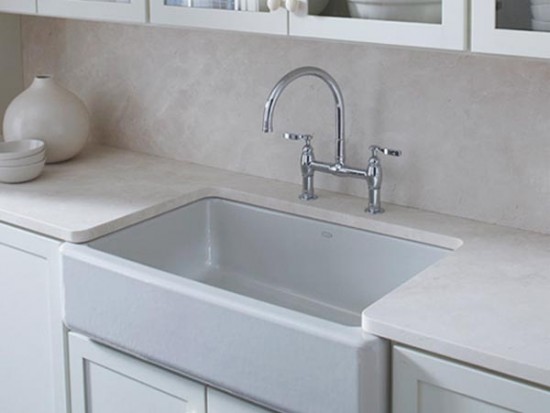 Photos and information courtesy of Kohler.