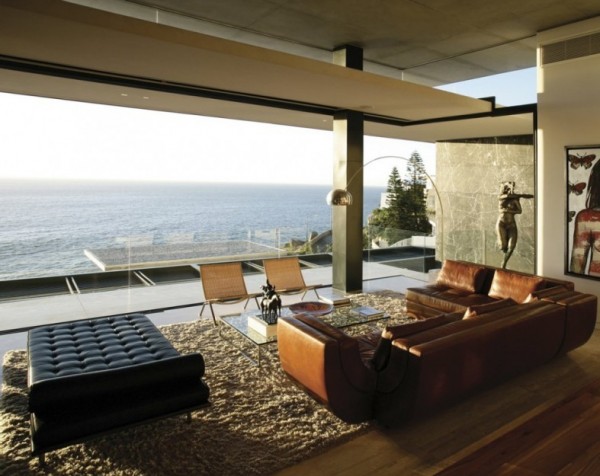 Victoria 73 House is a stylish home that is designed by SAOTA at a beautiful place of Cap Town in South Africa. The area of this project is 1,099 m² that is covered with attractive views of the sea.
The architectural design is strongly inspired by the Californian houses. The cue of Victoria 73 House is demonstrated with the cantilever slab roof. The slab is supported by a marble clad wall plane and reminiscent of the stone walls.
The design is consists of decorated kitchen, furnished living room and well designed dining room, pool and grassy lawns. The owners can sit and enjoy their time on the pool deck.  The interior decoration of this house is done by Antoni Associates.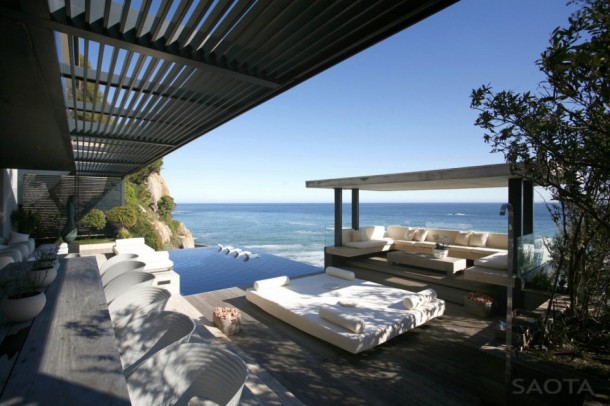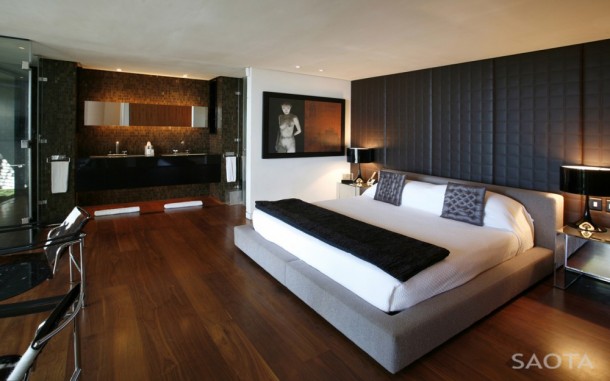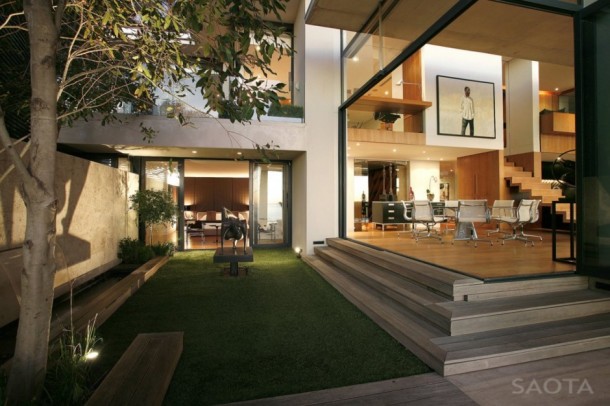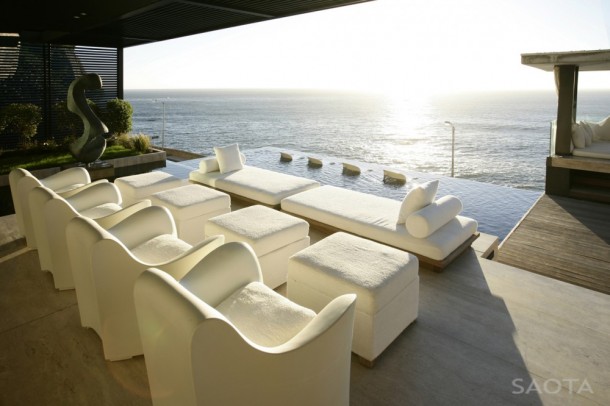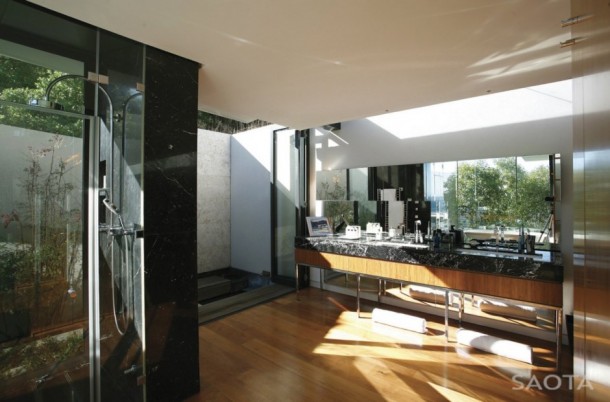 (Images credit: saota)