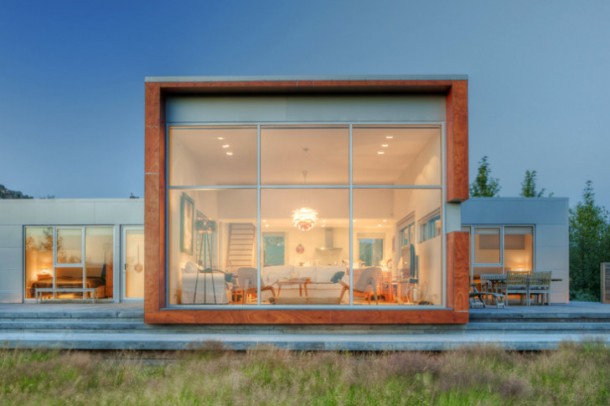 To create a stylish and creative family house that located in a natural environment with latest facilities is a difficult task for any architecture designer. Ice House is an awesome family house design that is created by MinArc. It is situated at rural area of Reykjavik, Iceland.
Ice House is surrounded with beautiful hills and natural environment. The area of this house is 1,500 sq ft with stylish 2 bedrooms kitchen, bath room. The environment is healthy and suitable for family. The designer has selected passive solar elements in this architectural design.
This house simply constructed on ground without any floor. Native wood is used for interior decoration. Windows are so expansive and fixed in bedrooms for natural light. A beautiful garden is located in the exterior part of house.