Here, we have the tutorial "Making of in Cross-Line" by supardiyono. He inspired from Viscorbel and Simonhc. 3ds max 2012; V-ray_2.00.03 and Photoshop are the software used in this tutorial.
Reference
Modeling
For modeling he used mostly his library of 3d models, sofa and carpet are from Viscorbel, the chair is from Simonhc.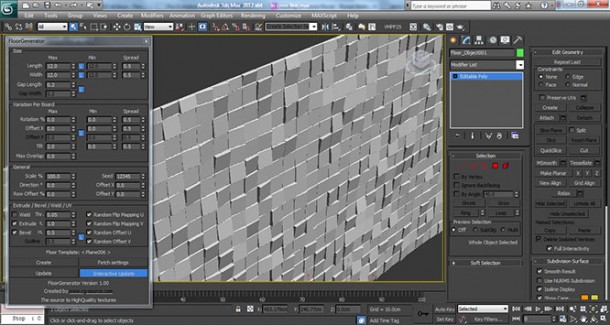 He used script generator floor for this part, and the important is "tilt".
This is also the same,  he used the script generator floor.
Materials
For this material he is just playing reflection and refraction.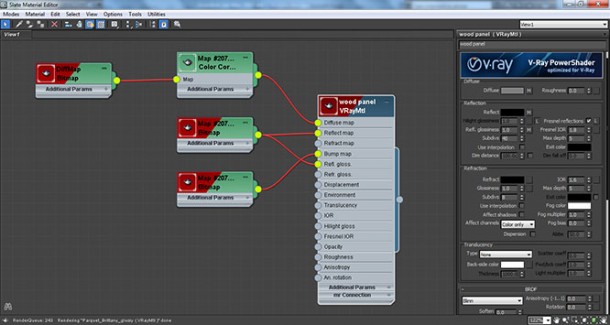 For these materials he just need good maps for the great result.
For this material, he used tutorial from Viscorbel, check out the link http://viscorbel.com/rugs-and-carpets-3ds-max-vray-tutorial/
Ligthing and camera angle
Rendering
He used reinhard for color mapping in rendering settings, irradiance and light cache. Check these screenshots: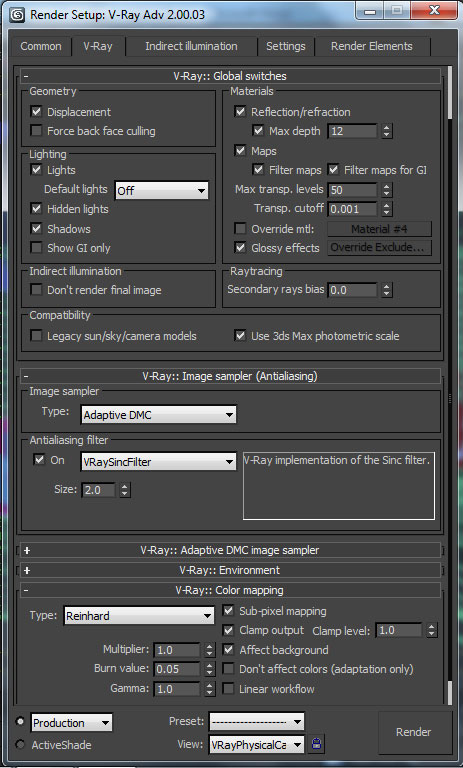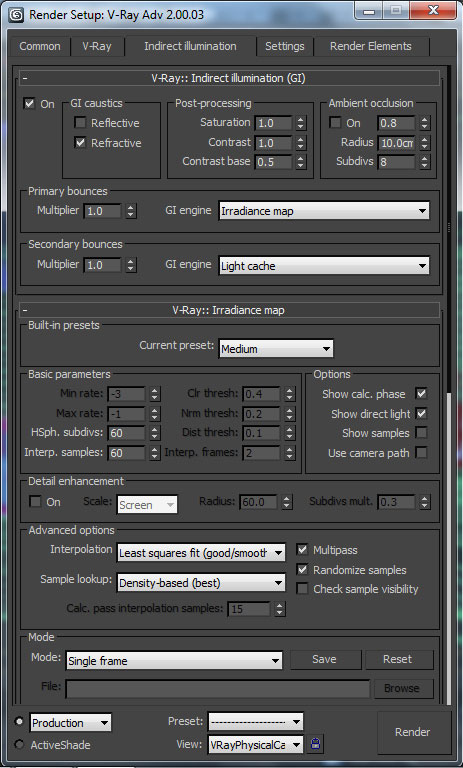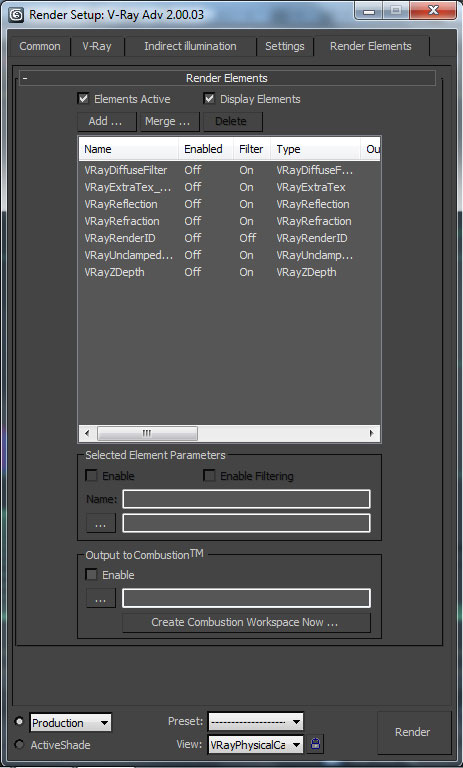 Post Production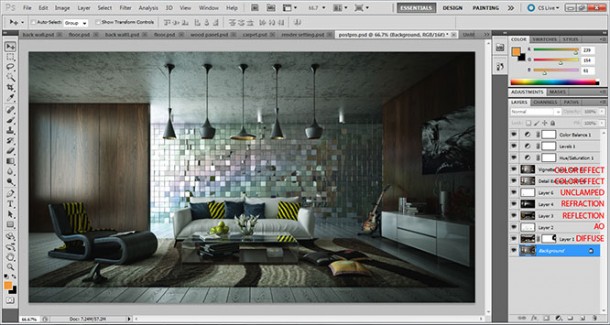 He used only Photoshop For post-pro, to create a green especially with the color balance tool.
Final images