Here in this post we are revealing the wonderful 3d rendering of Maisono Hermes by Roberto De Rose from State of Art studio. Hopefully, you will be pleased to read this article.
Reference Material
First of all, references!
Roberto De Rose makes this artwork after watching a lot of photos from different angles at various times. Photos of famous building gave an idea for the artwork and he decided where he can play colors and lights to recreate the magic.
Modeling & Lightening
This stage proved easy for him, just 12,000+ glass-blocks gave him a little problem. He made a single mesh for the structure merging the linear 42,8cm glass-block with the 21,4cm angular one.
On each floor, there are 9 to 12 spot lights and Vray sky with night settings. No HDRI. To improve the illumination, VRay lights are used on the slabs. . Street lights were made with a VRay light material. To add reflections, there are a lot of cubes mapped with textures of building in the scene.
Top view of glass-block element

Glass-block structure
View of glass-block facade
The building in camera view port
Materials and Rendering
3D Studio Max (3dsmax) & VRay were used to render out an A3 300dpi image (4960×3500). And very simple materials are used. He made 3 different type of glass, one for the main structure, one for other buildings and a last one for the mirror effect of the palace at left.
VRay Raw Reflections Pass
Glass material example
Post Processing
For the post production, he just showed the key points of the work.
Base render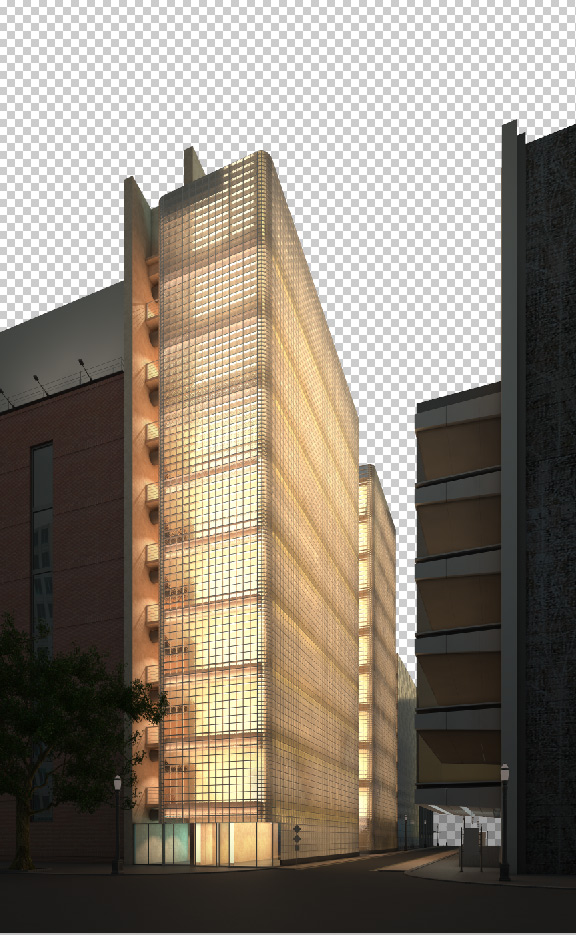 Color corrections for dusk time
Starting to paint on render
Darkening image & adding the sky
Adding background, shops & car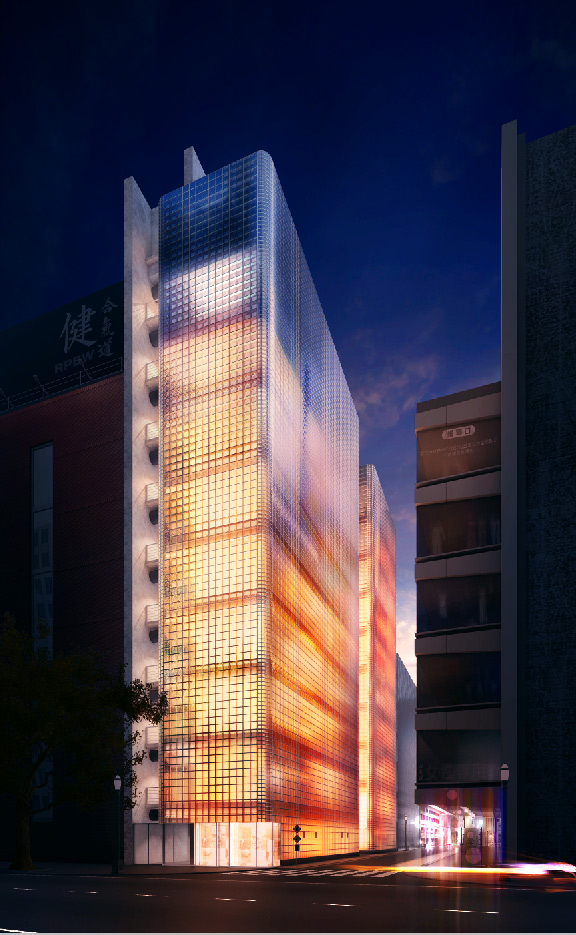 Final Result
You could see the final image in which Roberto De Rose add more lights and people.