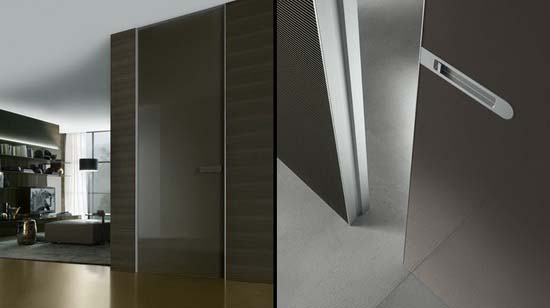 Today the interior doors are of different materials, but the glass is the most elegant solution for any modern apartment. Glass doors designed by Rimadesio give a complete touch to your house design. His stylish doors, designed in magnetic lock ease you to open and close the door in a comfy way. Here are some of his designed doors.

Luxor: The flush door with jamb in painted glass or aluminum.
Moon: A design that proposes a complete integration of walls and door.
Aura: Perfectly two-sided, equipped with a two-way opening and a patented magnetic closing system that cannot be seen and that does not require an ordinary lock.
Vela: The door islocated in the centre of the jamb and the hinges are located on the bottom and top of the door so it can be opened from both side in the same way.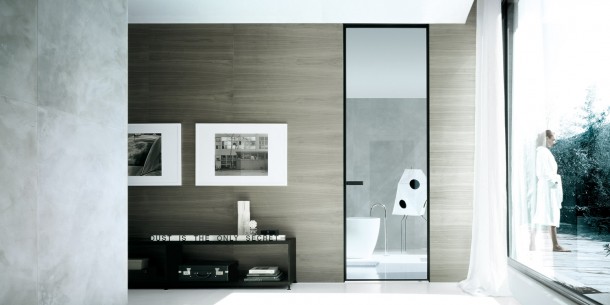 Spin: The design provides a reversible, concealed hinge that makes it possible to reverse the opening direction, as well as guaranteeing very short assembly times.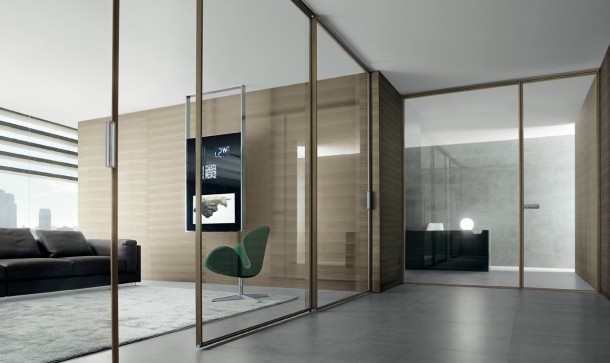 Link+: An innovative patented Rimadesio product that ensures silence and reliability over time.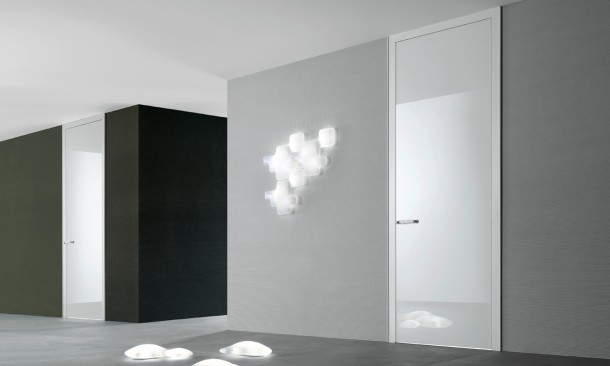 Ghost: Transparency and luminosity for an innovative door.
Quadrante: The patented invisibile hinges, equipped with an exclusive spring system.
If you want to see more work of Rimadesio, You can visit his website.